U-power Group:
the criterion for choosing raw materials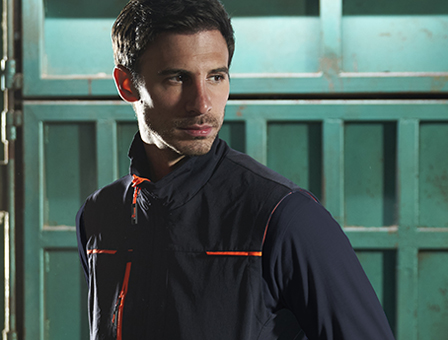 The U-Power Group has always cared about the quality of the products it produces and places great emphasis on the choice of the raw materials used for the production of safety footwear of all brands, as well as for the U-Power branded technical workwear collections.
For this reason, all suppliers of raw materials are carefully selected and periodically subjected to scrupulous checks in compliance with the European REACH regulation as well as with all the quality and safety standards imposed by the Regulations.

In the safety footwear sector, leather is considered a noble, soft and resistant material and its use is very widespread.
The Group's supply chain relies exclusively on tanneries capable of ensuring high quality standards, ethical conduct towards the people who work there and respect for the well-being of animals.

In fact, the choice of suppliers falls only on companies in possession of certifications recognized worldwide, such as LWG, that aims to develop and maintain a protocol that assesses environmental compliance and corporate practices as regards sustainability, promoting constant improvements in the leather industry.
The Group stands out for the variety of cutting-edge nylon and membranes used in the proposed collections, all with excellent technical performance and high quality.
These include:
01
GORE-TEX fabric membranes, that guarantee dry feet and high standards of comfort even in high temperatures
02
MESHES, specifically designed to ensure maximum breathability
03
PUTEK PLUS fabric which, thanks to the use of thread with very high toughness and abrasion resistance, grants ultra-resistant products for every work environment
The attention and the selection of materials are fundamental and the most important things when it comes to workwear as well. U-Power stands out on the market for the quality, technical specifications and mechanical resistance of its Softshell - in particular the U-Tex Softshells – equipped with a TPU (thermoplastic polyurethane) membrane that guarantees the fabric a high degree of water resistance (3,000 mm), breathability (8,000 mvp) and wind resistance.

This membrane is externally matched to a 4-way stretch fabric (stretched in four directions) with a water-repellent treatment that protects it from external moisture and rain. Internally the Fleece Micro-Grid provides high comfort and quick dry properties.
The U-4 way stretch is an extremely comfortable and wear resistant nylon fabric with the 14% part made of Elastane. Thanks to its high resistance to tears and abrasions, it proves to be an ideal material for making both trousers and jackets and technical work vests. In addition, a water-repellent treatment protects clothing in this specific fabric from external moisture and rain: the fabric does not absorb water and dries quickly even after numerous washes.

Resistance is also maximum when in contact with solvents, oils, greases and fuels.
Often, TC and CVC fabrics are also available with an elastic component inside, which makes them even more comfortable and suitable for making trousers, jackets, vests and overalls.

Other materials that distinguish U-Power clothing are:
01
Poly-Oxford (with weights ranging from 300D to 600D), mainly used to make winter outerwear, combines waterproof and breathable membranes to create very durable and versatile winter jackets
02
TC-Canvas (polyester/cotton), a fabric that represents the perfect compromise between the strength of synthetic fibres and the softness of natural cotton fibres, making the garments resistant to mechanical stress and abrasion, while also preserving their comfort
03
CVC Twill fabric (cotton/polyester), comprising a high percentage of cotton that combines with the strength of synthetic fibres to create durable and comfortable technical workwear. Twill processing makes the fabric soft and gives the garment a more sophisticated look