The Group's vision is based on five fundamental values: the pursuit of excellence, creativity, long-term vision, inclination to empathy and willingness to listen.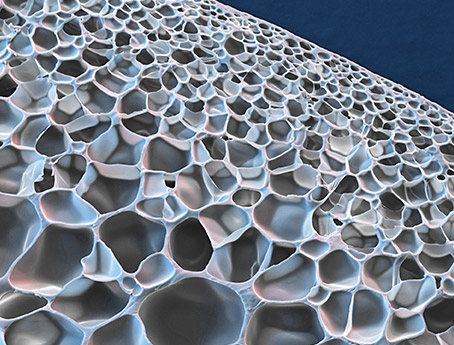 "We like to think that every day can be the beginning of something wonderful. A new challenge, a new opportunity, an unexpected situation that puts us to the test and allows us to show all our worth. We are convinced that positive thinking is not an illusion, but a concrete way to face life with a smile, with confidence in ourselves and in our abilities."
Innovation:
The innovative approach in the design of safety shoes as well as of technical workwear, along with the continuous research and rapid response to market needs, are fundamental factors in maintaining a strong hold on both distribution and up-selling.

At U-Power Group, Research & Development is a well-manned key area to which an important part of investments is allocated with the aim of offering products that increasingly meet the actual needs of workers and improve their quality of life, always guaranteeing maximum safety.
Positioning:
U-Power Group, is the European leader in premium range work footwear thanks to the quality of the products offered on the market, the flexibility of its sales network, the distribution capacity and the marketing actions implemented to increase brand awareness.

By operating on the entire value chain, the Group has managed to achieve a leadership position at European level. The Group's investments in brand awareness, especially for the U-Power brand, enhance the recognition and reputation of the brand, making the products offered by the Brand a "must-have" for all retailers in the sector.
Growth:
Since 2006, the U-Power Group has recorded constant growth and reached a turnover of 173 million euros in 2020, with an Ebitda of 43 million euros.

In recent years, the Group has offered the market new and innovative products and, in addition to new ranges of safety shoes, it has launched its own range of technical clothing, which currently represent 8% of the turnover.

The key elements of this success are: a broad portfolio of complementary brands, the quality of the products offered, the Made in Italy design, a strong brand awareness, excellent R&D and a cutting-edge production and logistics system.
Uniqueness:
The constant commitment to Research & Development and the fully Made in Italy design make the Group's brands immediately recognizable and unique in terms of applied technology and style.

The most significant result is certainly represented by the Red Lion range, which features an Infinergy insert with very high energy return, with technologies protected by international patents..

The safety footwear differs from the competition's also for the high quality of the raw materials and the components used, which guarantee lightness and a high safety standard.

At the same time, technical clothing stands out for its design, technology and functionality.